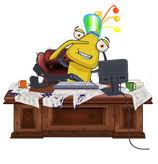 Monty is Scribbles' cousin and is the Editor-In-Chief of Bin Weevils Magazine. He is best friends with Mudd and Glamm. He has a super antennae, just like Scribbles, Big Weevil, and the Maker.
Look
Monty is yellow, and he has black legs, as nearly all Bin Weevils do. He has yellow eyes and wears a transaprent blue cap over his Super Antanne. He has a triangular head like Scribbles, and a square body, like Scribbles as well.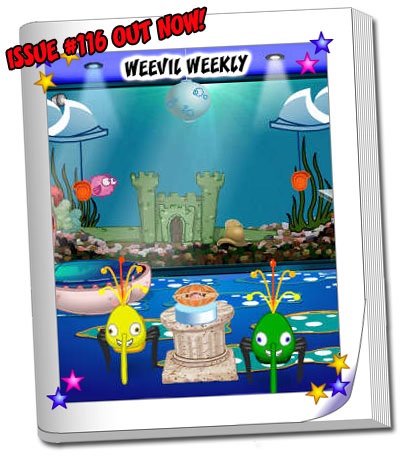 Bin Buddies & Family
Monty has a lot of Bin Buddies, but the most noticeable are Mudd, Glamm & Scribbles. He is also shown to be friends with Thing, because of his love of spooky things. He is a member of the 'Extras' Family, which is a family that is full of Bin Weevils, Bin Pets and Dragons who aren't in a specific family. The other members are:
Nest Inspector, The Recluse, Castle Guard, Colin, Baby Colin, Garden Inspector, Big Weevil, Snappy, Lady Wawa, Scribbles, Mudd and Glamm.
Trivia
He was a recently new character featured in late 2011
He was the 4th weevil to get a Super Antenna
Gallery